Continuous Trend Monitoring 

Tailored to Your Organization.
Access the world's most advanced trend analytics engine. 
 Analyze trends impacting your organization. 
Monitor your industry and competitors. 
Strategize trend impact.
We show you the

future of everything.
Trendtracker.ai
LAUNCHING 2020
The world's first 100% data-driven trend intelligence platform.
Trendtracker.ai brings the earliest and most accurate trend insights to support your strategy & innovation process.  We combine big data with data science and A.I.
Get early access
Data-driven strategic decisions
Every day, decision-makers need to make choices about the future direction of their organizations.
Yet, due to a fast-changing world, it has never been harder to see the big picture and timely anticipate to future changes. Embracing uncertainty is the best way to confront external forces. Seeking out weak signals by looking through the lenses of macro change is the best possible way to make sure your organization stays ahead of the next wave of disruption. 
Our proprietary trend analytics technology analyzes these trend dynamics by applying machine learning techniques on hundreds of millions of documents. We analyze and quantify which trends impact your organization within every imaginable context, giving you the opportunity to timely adjust or define new strategies and remain competitive  in the future. Better yet, it's how you could find yourself leading your entire industry into the future.
Global power shifts, the transformation of economic models and the very fabric of our societies, converging trends, uses and misuses of technology, contrasting demographic evolutionary patterns, and humanity's growing ecological footprint.
The world is well on its way towards a new geopolitical, economic and technological order.
How will your organization thrive and survive in this fast-changing world?
The future is now, and tomorrow's challenges (and opportunities) are determined by today's choices.
Applying our trend insights to your business
SUPPORT your strategy
Our In-depth trend reports combine strategic thinking with cutting-edge data science.
We support you to create a future vision 
We help you see disruptions and understand their impact, anticipate and define future-proof strategies
We tailor insights to your the specific business context.
FOCUS your innovation
Our trend search engine and in-house developed algorithms provide you with detailed trend insights. 
We offer a solution for continuous trend watching
We fuel your innovation programs and support you launching new products, services and ventures
We help you focus on impactful and smarter innovation
Curated, unstructured data are the foundation of our analyzes. Our proprietary technology leverages the data in an unprecedented way and provides you with the most profound and reliable trend insights in the market.
Our trend search engine enables you to continuously monitor and analyze a plethora of trends within every imaginable context (industrial, societal, cultural, …). This is how we help you to identify the 'unknown unknowns'.
Our models, resulting from more than two years of academic-level research, generate 360° trend insights that provide you a competitive advantage through faster, fact-based decision-making for the future.
Trend News, Insights and Cases
Awarded By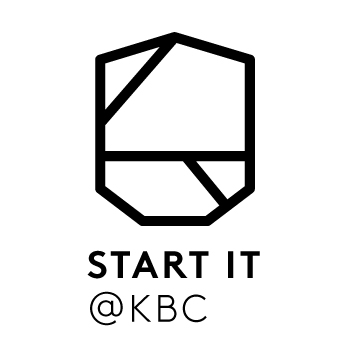 drive the future with your lights on